Define Intense Pulse Light (IPL)
IPLs are a method of improving your skin's texture and color with no surgery. That treatment may reverse some kinds of noticeable damage due to exposure to the sun, known as photoaging.

IPL devices send out several wavelengths of pulsating light. This treatment an be used to handle several skin conditions all at once. Because laser light does not damage other tissue, it heals faster.
IPL therapies can reduce or dispose of:
Birthmarks

Acne

Age or liver spots

Stretch marks

Broken blood vessels

Fine wrinkles

Dark spots due to hormonal changes

Scars

Discolored skin

Freckles

Redness due to rosacea

Unwanted hair

Spider veins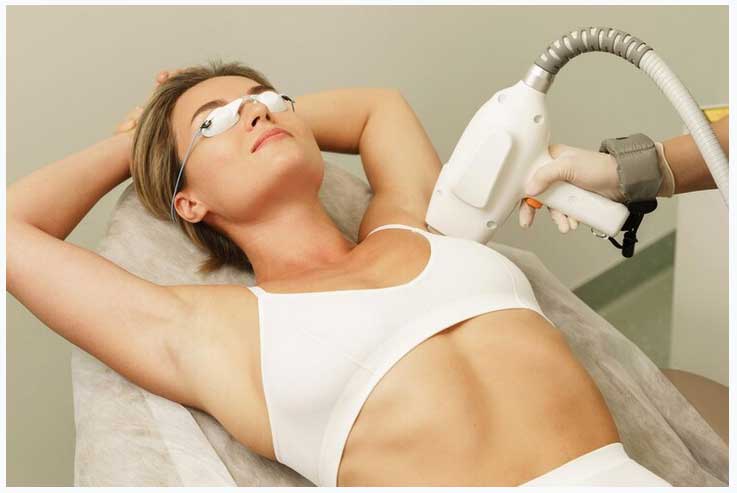 What type of skin works best when using IPLs?
IPLs will work the best if your skin is fair or you have light brown skin. It's not advised if you're skin is light sensitive, you got tan recently or you have a lot of serious scarring.
How do the doctors normally carry out the treatment?
You'll be given goggles (for rejuvenation treatment of the face, it may be laser eye shields) to safeguard your eyes. Then they will apply a layer of chilled gel onto the treatment area in order to guide the light pulses into your skin. Afterwards, the treated area will additionally be cooled so your comfort level will be higher while treatment is conducted. A light guide is put on your skin and short pulses of light are released, which target several follicles at the same time. Then they move the applicator to an adjacent  part of your skin and repeat the procedure until the whole section gets treated. Then, they remove the chilled gel and moisturize the area.
How do I get read to do an IPL treatment?
Stay away from exposure to the sun for two weeks prior to the session.

Don't use any electrolysis, threading, waxing, Nair or bleaching for six weeks prior to the session.

Don't use a tanning bed. Tanning cream as well as bronzers have to be totally exfoliated from the skin.

Don't take any photo-sensitive drugs during the two weeks before the session, such as anesthesia or antibiotics. The doctors must wait two weeks from the last time you took any photo sensitive drugs to do a treatment.

Ensure you shave the treatment area.
After treatments sessions, what safeguardsought I take?
Directly after a session, you may get some erythema (redness) or edema (swelling)on the treated areas. This normally lasts several and then it subsides.

For two days after the session, don't use any additional heat like saunas, Jacuzzis,steam rooms, or very hot showers, or do any type of strenuous activity.

Stay away from exposure to the sun for 14 days after a session in order to keep from experiencing any hypo-pigmentation or hyper-pigmentation, and use sunscreen with a minimum of SPF 30 on all the areas that got treated.

Don't pick or scratch at the areas that were treated. You should exfoliate this area one week after the session.

Shaving ought to be the sole technique utilized for removing unwanted hair if you're having laser hair removal.